In today's modern age marketers are facing all sorts of issues within the digital landscape. Read on to learn about the issues you as a digital marketer can face in this profession and what to be aware of.
How many times have you sat in front of your laptop screen thinking of content to post on your social media channels that will increase engagement with your followers, and is not recycled content used by your competitors? Thinking of innovative ways to interact with your audience that appeals to them and will get them to react can be tricky, especially given the fact that it isn't easy creating creative content on digital platforms. It seems as though when someone thinks of a creative way to interact with their audience, suddenly everyone copies and does the same thing. Eventually the content turns into recycled content and stops entertaining your audience, then what do you do? The law of leadership states it is better to be first than to be better, this can be applied when creating content. It it important to keep on top of current trends that your target market is adopting towards so you are one of the first people to hear about the latest buzz, in doing so you are able to generate fresh content pertaining towards the latest news and will be the first at doing so.
Traffic
… A love/hate relationship
The only time you will ever love traffic is on digital platforms and certainly not on the roads, which is why I like to label it in the love/hate category.
Generating traffic and leads is one major issue digital marketers endure quite often on a regular basis, there is a struggle to increase demand for published content. There are many social media platforms to take advantage of and use, it sometimes can become over-whelming to decide where to focus your marketing initiatives on. Despite your efforts to product appropriate and creative content that is suitable for your social platforms, there is no guarantee that it will actually generate traffic and leads onto your page.
According to HubSpot, generating traffic and leads happens to be the top marketing challenge for companies.
Hyper-Sensitive Environment
Remember the H&M incident where the child was wearing a sweater that read "coolest monkey in the jungle" and caused an uproar in media? The Weeknd, a famous R&B singer burned all relationships with the retailer after hearing the news. H&M apologized for the outbreak, promising it wouldn't happen again yet some groups of people are furious with the brand and refuse to shop there ever again.
We live in an era where now people are easily offended over many things. Digital marketers need to be wary and cautious of the content they are posting, double-checking with their colleagues prior to publishing content that it does not contain or hint at any offense/hate towards any group of people, or else it's likely some people will begin to have negative associations with your brand. Marketers need to ensure they are being mindful and selective of the words/images they use when publishing content on their social platforms.
In the event you publish content that has negative connotation which offended a group of people and is now going viral on social media, digital marketers need to ensure there is a PR team ready 24/7 to counter-attack and access the situation. The PR team needs to formulate a strategy and execute it within a certain time-frame (within 48 hours). The issue that stands here is that because negative remarks can be made at any given time on digital platforms, digital marketers needs to be monitoring what others are saying all the time.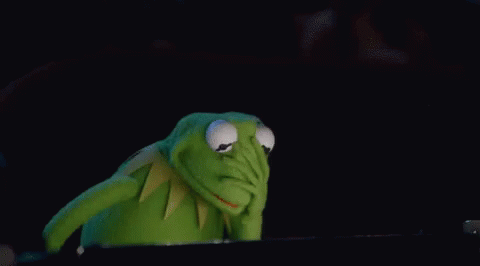 Conclusive Remarks
Fortunately for digital marketers there are platforms such as Hootsuite that allow you to gather up all of your content and post it on all of your social media platforms in a daily fashion, at the exact minute you want it published automatically without you having to constantly log onto your social media accounts and post content on a regular basis. Technologies have made it easier for digital marketers to interact with consumers and at very affordable rates. However, there are hurdles that digital marketers struggle to overcome quite often that create big challenges in their career from time. Understanding and knowing your target audience can make all the difference, try to focus your digital marketing efforts with what the customer wants to see and by putting them first in your mind rather than your business. Today, the average consumer has more power than ever.
Key Takeaways:
Digital platforms are heavily saturated with all types of content
Marketing on digital platforms is inexpensive and effective, hence why there is a lot of competition
Post creative content that resonates and "speaks" to your target audience
Producing fresh content and creating demand for it is not easy
Generating traffic and leads is one of the most difficult tasks of digital marketers
PR needs to be monitoring digital platforms and be available 24/7 to respond to negative remarks from consumers
People are easily offended and sensitive -ensure content has no negative connotations and run it through with the team prior to publishing
And there you have it dear readers! For more information on digital marketing, click here to download a free digital marketing syllabus from Hubspot! Happy blogging.
---
How Would I Promote My Blog?
I would promote my blog by posting a shortened link and a catchy headline on all of my social media accounts to maximize traffic and clicks that will generate from my followers. I would include relevant practices on social media platforms such as speaking the target audience's language into my published content, this includes using a variety of factors like hashtags (#DigitalMarketing #DigitalMarketingProblems #DigitalMarketers #MarketingCrisis #SocialMediaMarketing etc..) animated GIFS, memes and videos; these mediums are effective to incorporate in blogs because we are steadily shifting towards using imagery instead of words to tell a story.
Appropriate tags, hyper-links, call to action page -these are factors I can use to increase SEO and rank in the organic search results of Google. By ranking in the organic search results, people are much more likely to click on my blog and read my post. I prefer this option over paying Google to rank in the paid search ad section because people are aware of the fact that companies pay to be ranked in that area and are more likely to opt for something in the organic search results, seeing as the content in that blog post is good because it favourably worked its way to the top of the search results, meaning a lot of people found useful information in this post, and the authors didn't have to pay a single nickel!
Visiting relevant forums and posting my blog link to answer questions/guide people on the right path also serves as another way I can promote my blog and increase traffic. Posting my blog on forums to genuinely help people answer their questions rather than post it to gain leads will help both the reader and me.